REMAINING
TRUE
From the smallest clubs of Santiago in the early nineties, to the biggest dance festivals, refining his craft in the most underground European clubs, Luciano has become a true landmark of excellence and devotion to art and one of today's most influential Djs and performers.
The irresistible Swiss-Chilean producer has always been at the cutting edge of electronic music, bringing his unique blend of Techno and passionate Latin grooves all around the globe. 
Remaining true to his visionary approach, his enchanting charisma has remained untouched.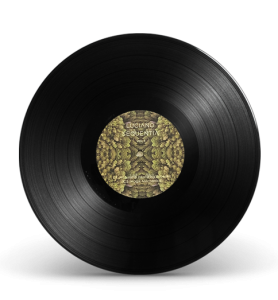 MUSICAL
MASTERY
Since his debut almost twenty years ago, Luciano has released for labels such as Mental Groove, Perlon, and his own Cadenza. 
The output of his musical virtuosity extends from Latin organic downtempo beats, to absolute club bangers, including five studio albums and more than fifty remixes.
GLOBE
TROTTERS
VAGABUNDOS is the name of the dandy band of wanderer Djs and performers gathered by Luciano in 2010. They instantly became Ibiza´s breath of freshest air with their Pacha residency.
Since then, they have spread around the world their heated rhythms, their fancy disguises and their carnivalesque merrymaking.
THE POWER
OF MUSIC
Established by Luciano, his sister Amélie and Francisca Leon with the aim of gathering the electronic music industry potential to help the weakest, the foundation was inspired by the time they spent with the Arhuaco and Kogi tribes in Colombia.
Their focus is the need to take care of our Planet and to enhance social awareness, running plans for reforestation and healthcare and education of indigenous populations.
A DAYDREAM
It's not only music: it's a vision, it's a daydream, it's a style. It's not just fashion, it's a way of life. Clothing, compilations, and accessories: Cadenza's multi-colored flavours in the latest fad. Every piece is a tile of the affirmation of a strong identity, a little crumb of a shared dream that goes on beyond the night. Here you can find the latest addition of Cadenza apparel, for the world travellers and for the daydreamers.
> COMING SOON
SIGN UP! 
To get interesting news and updates 
delivered to your inbox.